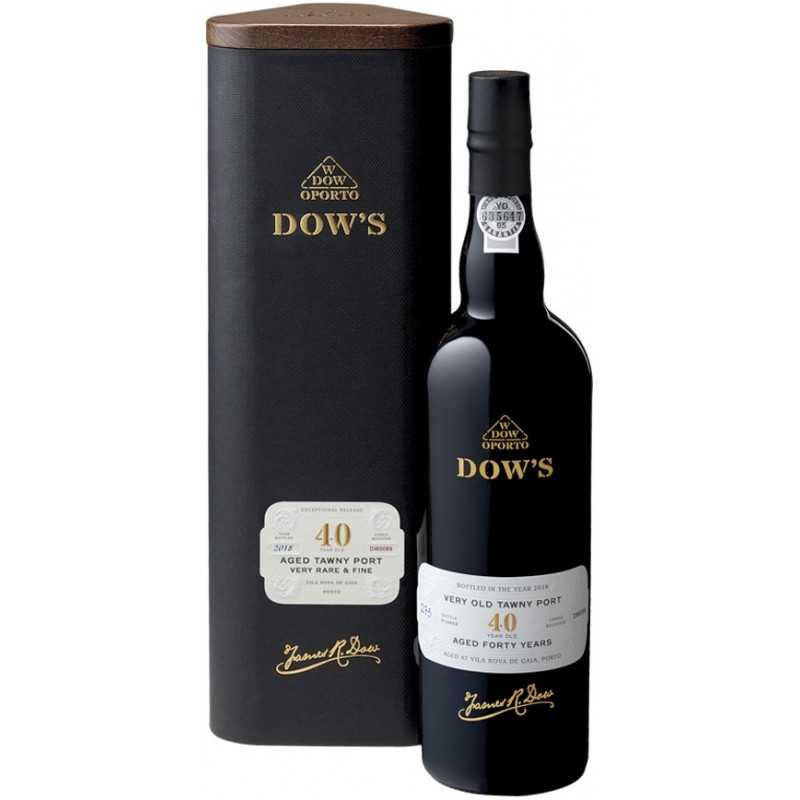  
Dow's 40 Years Old Port Wine

Security policy

Leveringspolitik

Returneringspolitik
The story of Dow's is unusual amongst all the great Port houses. It began in 1798 when Bruno da Silva, a Portuguese merchant from Oporto, made a journey which was the opposite to that of the first British merchants. The Port shipping business was continued by Bruno's son, John da Silva who in 1862 brought into partnership Frederick William Cosens. With the continuing expansion of the firm, Edward da Silva and Frederick Cosens were joined by George Acheson Warre, whose well known family had been involved in the Port trade since its earliest years. In 1877, Silva & Cosens merged with another leading Port company, Dow & Co.
Although smaller than Silva & Cosens, Dow & Co had become a very highly regarded Port producer with a particularly fine reputation for its Vintage Ports and when the two companies merged, it was decided to adopt DOW'S as the brand name
For over two centuries the name of DOW has been associated with the finest Port from the vineyards of the Upper Douro Valley. Throughout the 20th Century and into the 21st, the Symington family has built on the legacy of the preceding Silva and Dow families.
Dow's attractive and distinctive drier finish is the recognisable hallmark of the wines from this great Port house.
Produktinformation
Regionsregion

Douro

Smagsnoter

A rare wine of great distinction characterized by rich, concentrated fruit flavours and notes of orange and toasted almonds

Forbrug

16 - 18ºC

Nyd godt af

This is a Port to be savoured as a special occasion, truly a memorable experience

Flaskestørrelse

White meats, pastas dishes and grilled seafood

Country Country Country

Portugal

Type Type Type Type

Fortified

Vægt

1.5

Cast Cast Cast Cast

Vinhas Velhas

Alkohol Alkohol

20%

Total syre

5,81 g/l

Vin Maker

Charles Symington

Aldersalderen

30 years in seasoned oak casks
Related products
No related products at this time.
arrow_upward