The new Douro of Alves de Sousa
admin
On the right bank of the Douro, half walls with Quinta da Boavista - once a Sogrape star and now following a steady and successful path with the duo Marcelo Lima and Tony Smith - Quinta da Oliveirinha has always been a land of vineyards with "lyrics". A ", but its grapes were entirely channeled to the production of bulk Port wines sold to large companies in the sector.
Formerly owned by Sebastião José de Carvalho, 1st Viscount of Chanceleiro (1833-1905) who became notable in fighting phylloxera and who in 1895 would be distinguished as honorary president of the First National Wine Congress, Quinta da Oliveirinha changed course in 2007 when Domingos Alves de Sousa, arguably one of the pioneers of the modern Douro, bought the farm from his sister and brother-in-law.
Thanks to these 12 hectares, the reference producer of Baixo Corgo did not merely extend the total area of ​​its vineyard farms to close to 140 hectares; managed, as he himself confesses, "to enter the territory of his colleagues and competitors, who are all here at Cima Corgo, while we were isolated at Quinta da Gaivosa, 50 or 60 kilometers away. But now we are here too ", says a proud Domingos Alves de Sousa as we ride his latest" girl of the eyes ", a beautiful farm that joins - but with a natural role - the aforementioned Quinta da Gaivosa and also to its other Corgo farms: Vale da Raposa, Caldas, Estação and Aveleira.
Over the years Domingos Alves de Sousa does not take energy, which is an example of entrepreneurship, persistence and ability to innovate, always available to take risks and make new investments. If in the 1980s he was a Douro winemaker who was exclusively dedicated to selling Port wine in bulk, at the beginning of the following decade he was among the first to make own-brand DOC wines. "I was really in year zero with the white Vale da Raposa 1991", recalls Domingos, noting that "things are evolving in an exciting way that we have been doing step by step. Incidentally, steps are the most in the Douro. And unevenness to win ".
Then followed the consolidation - and national and international expansion - of his project with the help of Jorge Dias in the vineyard (which currently leads the Gran Cruz group) and Anselmo Mendes in oenology. But he himself, a civil engineer of training, did not rely on the empirical knowledge of the world of wine and did a training at UTAD in Vila Real and another at Catholic University, besides several visits to the foreigner, namely Bordeaux.
Now with his son Tiago in the leadership of oenology and his daughter Patricia in the financial part, Domingos Alves de Sousa fulfills an old wish of those who already figure in the recent history of the Douro but felt he had a handicap: he was missing a fifth and wines with their seal on Cima Corgo. Now there is no more.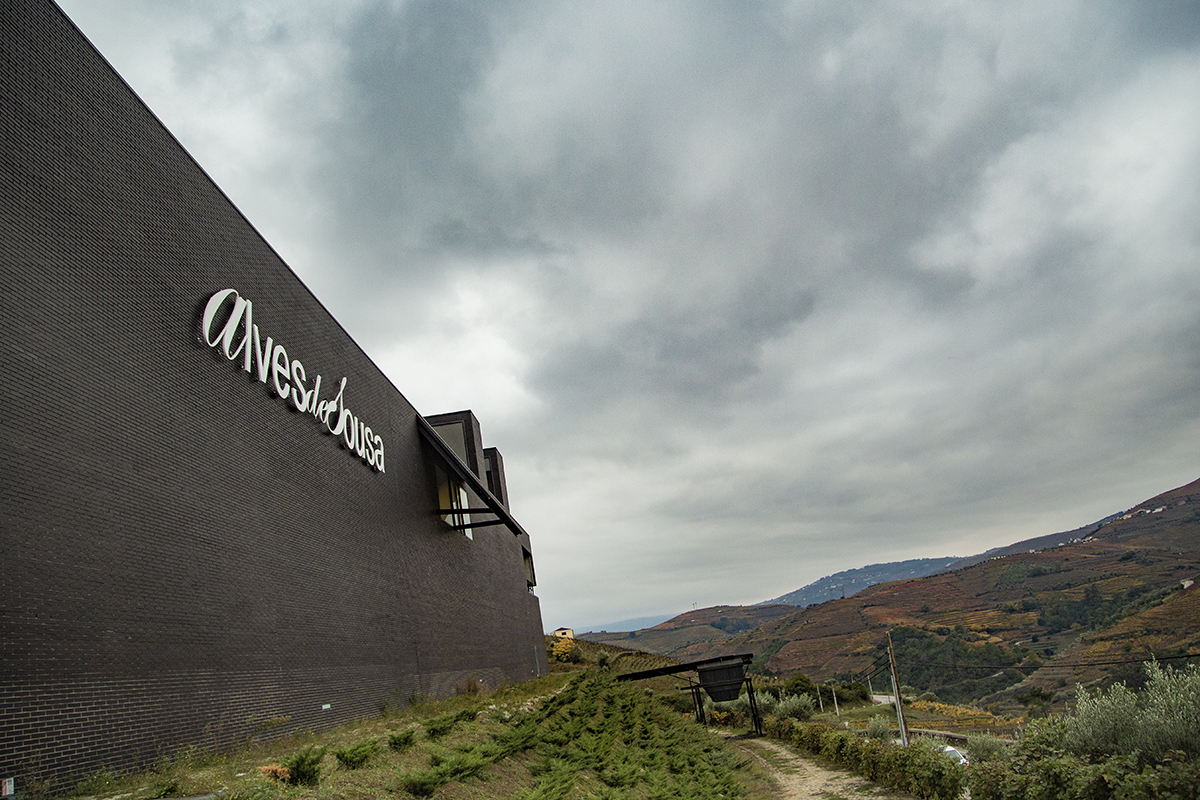 After being welcomed by the duo Domingos and Tiago at the headquarters of this important family project, in Quinta da Gaivosa - for four years equipped with a very modern winery designed by architect Belém Lima - we jeep to the "new" Quinta da Oliveirinha, which we are It allowed us to catch up on the conversation along the National Road 2, passing Santa Marta de Penaguião, and then along the incomparable EN 222, between Régua and Pinhão.
"When we talk about our" Abandoned "wine [referring to the" abandoned "vineyard of Quinta da Gaivosa that gave rise to it], I say that Quinta da Oliveirinha is our" Adopted "because it was a farm of my sister and my brother-in-law turned into an opportunity we wanted to embrace ", tells us Domingos Alves de Sousa as he gently leads us through the curves and backcurves of the path, while encouraging his son James to join the conversation:" This Douro is a little new for us. Our deep knowledge of the vineyard is from Baixo Corgo. That's why we spent almost 10 years studying the soils, the vineyard and what would be the fundamental grape varieties of Quinta da Oliveirinha. And only at the end of 2017 did we launch the first wines. So far we have done a lot of experiments, there has been a lot of behind-the-scenes work, "Tiago Alves de Sousa tells us, proud that this Thursday's first wine - Quinta da Oliveirinha Reserva 2014 - was sold to a prestigious North American wine club. Wall Street Journal. "It was an auspicious start and soon on a platform that gave us a lot of visibility," says Tiago, reminiscent of the beginnings of Quinta da Gaivosa when the red Vale da Raposa 1992 was included in the list of the 30 best buys in the world of renowned crit¬ Oz Oz Clark. After that, it was always going up.
At that time, Tiago Alves de Sousa was still a kid, but remember that these were not easy times: "There was simply no market for DOC Douro wines. And it was easier to win buyers out there than in Portugal. In the domestic market we feel some obstacles. I remember well that my father came home at the end of the day, sad and downcast for not selling anything. " "It's true," confirms Domingos himself, noting that "nobody wanted Douro wines, so in the restaurants it was just Alentejo".
In other words, it was the circumstances that led the "new" Douro winegrowers to open doors in the international market. "But the region already had this export vocation because of Port Wine, we have always been open to the world at all levels. It was out of necessity, it is true, but also because this natural vocation already existed, "observes James. Not surprisingly, the Alves de Sousa family exports 70% of the wine it markets (to 30 different countries, most notably Canada, Russia, Belgium and Brazil), although the Portuguese market leads the sales of the Quinta da Gaivosa producer.
Another (good) feature of this house is the launching of wines with some years of aging in bottle. As noted by Tiago Alves de Sousa, "Today the Douro has immediate sales facility. But we do not want to fall into this temptation. In this way, the Douro can become a victim of its own success, as there is a temptation to sell wines prematurely when they have such great potential for bottle evolution. Too many people are launching wine two years after the harvest regardless of whether the wine is entry-level or top-of-the-range. We do not want to fall into this error. In a normal year, so to speak, we release, on average, wines from eight different harvests. That is, we seek to release each wine at the most appropriate time. We know it is complex, it is difficult logistics to manage, it is a financial endeavor, but it is a matter of discipline. This tradition [of launching wines with a few years of aging in the bottle] exists in the Douro, exists in Port, just put it into practice. "
Before returning to Quinta da Gaivosa, our starting point, we walked over some of the 12 hectares of Quinta da Oliveirinha, where Touriga Franca is queen, along with some old vines. "Touriga Franca is the most widely planted grape variety in the Douro region for some reason," says Tiago Alves de Sousa, who is very sure of his talent for making great wines at his Cima Corgo farm: "I really think Touriga Franca, which dominates 40 percent of the region - while Touriga Nacional will be at 10 percent, despite growth in recent years - may be the unifying caste of the entire region. In my opinion, it is important to value the great variety that has made the great Port wines throughout history. And so often forgotten. "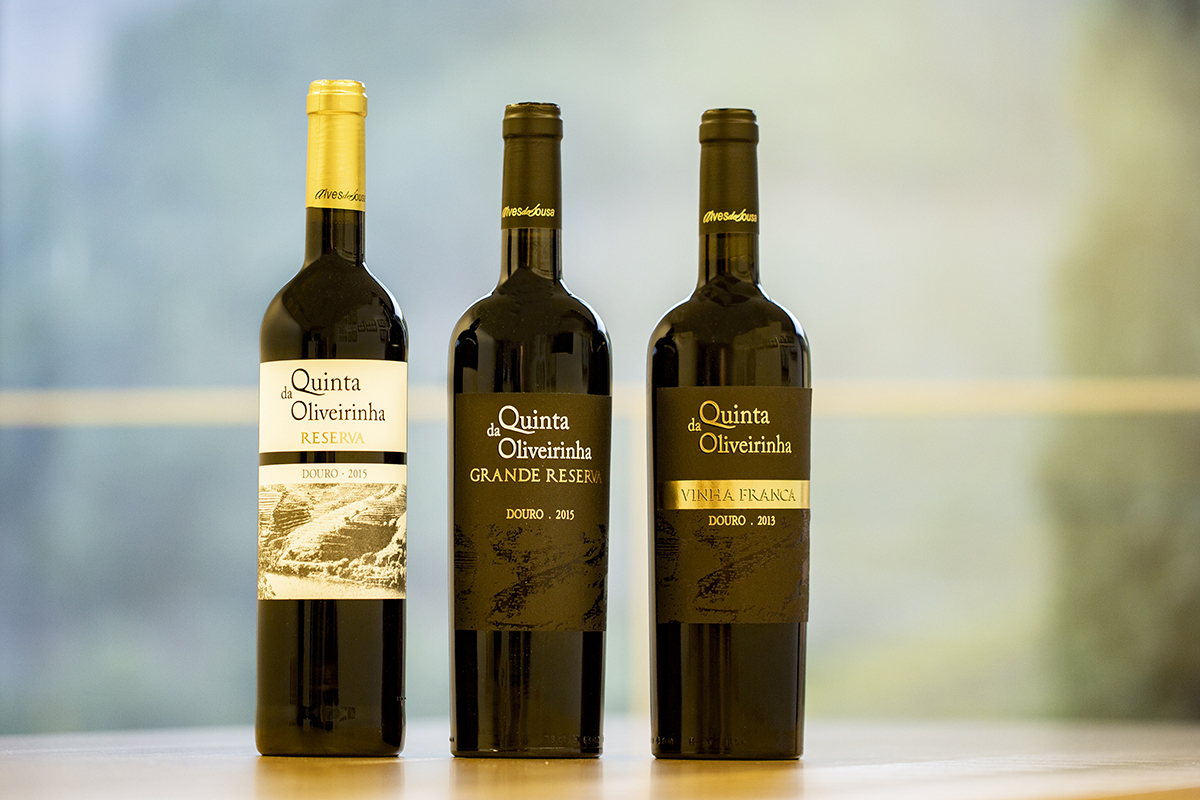 Quinta da Oliveirinha Vinha Franca 2013
Lot with a predominance of 80% Touriga Franca, 30 year old vineyards, also includes Touriga Nacional and Sousão. Ruby dense in color has aromas marked by complexity, but with much subtlety and elegance. To the ripe black fruit are added notes of woods, coffee beans, spices, but also the freshness of the tea leaves. In the mouth is satin, elegant, pure silk, with present but hidden tannins. And again the freshness that showed in the nose, the acidity in the point, the perfect balance. A hymn to Cima Corgo, a tribute to Touriga Franca.
Quinta da Oliveirinha Grande Reserve 2015
Dense and deep ruby. Complex aroma with hints of ripe black and red fruit wrapped in balsamic (cedar, resin, woody aromas), licorice and bergamot, cocoa, smoked and coffee steam. The portentous nose is followed by a taste of the mouth with great depth, persistence, acidity and fantastic but fully matured tannins, promising longevity and also ensuring immediate pleasure. A wine that mirrors well the old vine - over 60 years old - that gives rise to it.
Quinta da Oliveirinha Reserve 2015
Lot with highlight to Touriga Franca, complete with Red Dog and Touriga Nacional. Ruby color and aromas predominated by the bluish and black fruit, the spices, the signs of rock rose and heather. Balsamic without being excessive, presents wood - second and third year - discreet and well integrated. Shale lands wine and medium body, beautiful acidity and great balance. Dense without being heavy thanks to the freshness and minerality of the set.
Your comment has been sent successfully. Thanks for comment!
Leave a Comment
Facebook comments